How and Where to Get the Best Mouth Guard for Grinding and Clenching
If you have ever wondered where to buy teeth grinding mouth guards online, you've come to the right place. Ordering your mouthguard from WatchMyMouth is pretty simple. Follow the easy-to-follow steps below to put you on the path to keep from grinding and clenching your jaw at night.
First, you want to choose the nightguard that suits you best from our selection. If you're having trouble deciding on the best mouth guard for grinding and clenching, visit our frequently asked questions page for some helpful information about upper and lower guards, soft and hard guards, hybrids, and more. This will give you more insight into choosing the best option for you. Still having trouble? Don't be afraid to contact us for assistance.
Once you've placed your order we will send you an easy-to-use dental impression kit.
What's Included in Your Mouth Guard Impression kit?
2 sets of putties (there is an extra set in case you need to take them a 2nd time)
Medium and large lower or upper trays depending on your selection
A prepaid return envelope
Impression instructions
Step One: Choose the tray that fits in your mouth comfortably.
Step Two: Mix the putty--It is important to remember that you only have 30 seconds to mix the putty. You're going to mix the blue and white putty together until it is a fully uniform blue color. It's important to work quickly.
Step Three: Put the putty in the tray--Roll your putty mixture into a tube shape and evenly spread around on the tray.
Step Four: Take the impression--Place the tray into your mouth and push it into your teeth with even force. Teeth should lightly touch the bottom of the tray and should cover all of your teeth, including your back teeth. Do not bite down. Hold your position for 4 minutes while your impression forms. Be sure that the tray does not move while taking your impression.
Step Five: Send us your impression--Place your impression in the provided prepaid envelope and mail it to WatchMyMouth. Once your mouthguard is ready, we will deliver it right to your door.
With our 90 day 100% money-back guarantee, there's no reason to wait. Now you know how to keep from clenching your jaw at night and where to get your top-quality mouth guard at an affordable price. Get started today by ordering your impression kit today.
---
1. Order & Receive
We send you an easy to use dental impression kit.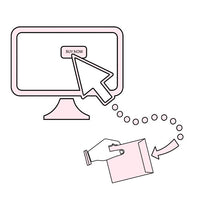 2. Take your Impression
Take your teeth impression using our easy to follow instructions.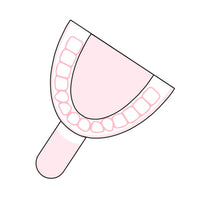 3. Mail Back
You mail us your teeth impression using our prepaid return envelope.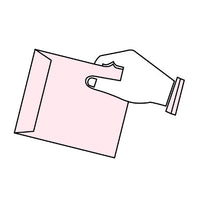 4. Receive
Receive your custom fitted and carefully crafted night guard that matches your bite exactly.